Heretical Rants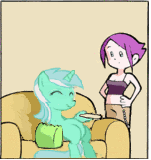 Joined: 21 Jul 2009
Posts: 5344
Location: No.
Posted: Fri Oct 18, 2013 8:15 pm

Post subject:

---

David Ryder parachuted into the war zone, a smug grin on his face. He turned to one of his subordinates. "Pemdywhoops, you're on reconnaissance!" he barked.

"But sir, I've only been trained as canon fodder!"

"Today, you rise above that position, private! Now get moving!"

Ryder stood with his hands firmly on his hips, watching as his underling scurried off, and a single tear rolled across his chiseled cheek as Barack Obama cheerfully cartwheeled into position. "Ready to engage," Obama said, his energy beam already charging and ready to fire.

"Shoot him down, sir. We can't let him fall into enemy hands," Ryder ordered the president calmly, steeling his heart as he turned away from the scene and marched off toward enemy territory. A low hum followed by a zap marked the end. He did not look back.




___

oh noes I went over the word limit
_________________


butts
WheelsOfConfusion



Joined: 09 Jul 2006
Posts: 13466
Location: Unknown Kaddath
Posted: Fri Oct 18, 2013 8:52 pm

Post subject:

---

Once upon a time, there was a young girl named Crapsatchel Smith. She grew to resent her parents very much.
The end.